3 Ways to Fuel Your Day with UCAN Energy Bars
'
By regulating blood sugar, UCAN Energy Bars reduce cravings and provide a healthy, long-lasting energy boost. Here are three ways to include them in your daily routine.
1) On-the-go breakfast
The way you start your day has an impact on the remainder of your day. Do you ever wake up late, rush out the door, and spend the rest of the day feeling frantic — not to mention hungry? Mornings can be hectic, but that doesn't mean you can't start your day with a meal that will keep you satisfied and your blood sugar stable.
"There does not have to be a specific breakfast time window," says Registered Dietitian Lauren Mitchell, "but rather start your day with a meal/snack that will support your goals and energy while balancing your blood sugar."
UCAN Energy Bars are an excellent way to get your daily nutrition off to a good start. Eat one plain or top it with UCAN Almond Butter for extra more nutritious calories to get you through until lunch. (Triathlon World Champion Tim O'Donnell is said to enjoy his with additional almond butter!)
2) Healthy snack that actually fills you up
You've had a good breakfast and lunch, but by 3 p.m., you're digging through every corner of your fridge for something to get you through the day. Rather than reaching for something that won't keep you satisfied (such as a bag of chips or a candy bar), reach for a delicious UCAN Energy Bar that will satisfy your hunger and deliver long-lasting contentment. The steady release of calories in UCAN Energy Bars prevents the blood sugar surge and drop that often leads to overeating.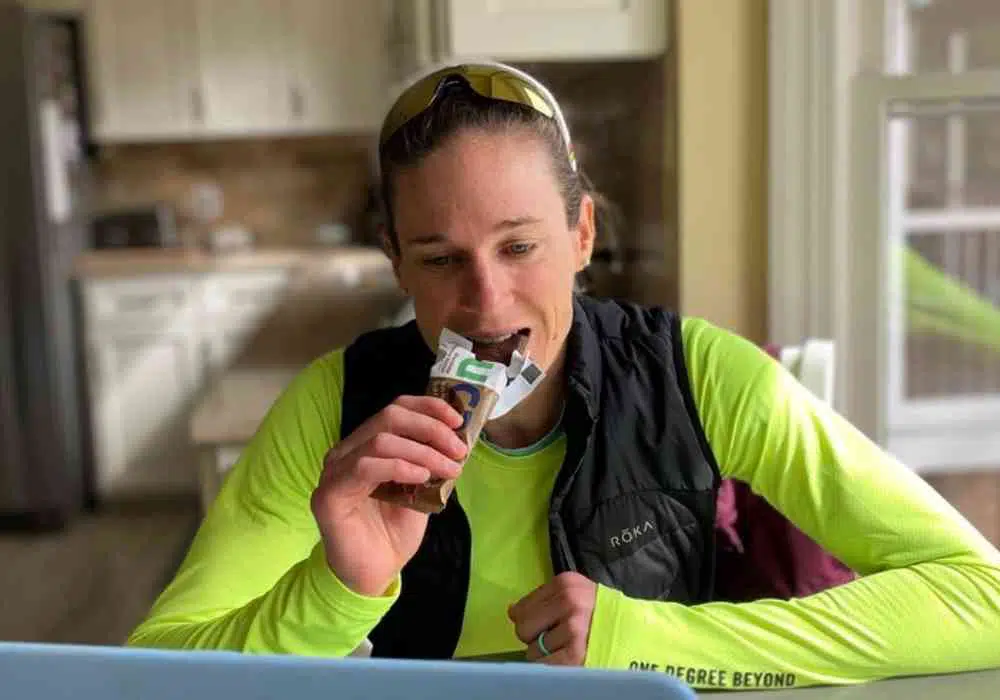 3) Sugar Swap
Let's face it: we've all had a sweet tooth at some point. Whether you call it dessert or a late-night snack, pick something that will satisfy your sweet tooth while not jeopardizing your health goals! Enter our Cherry Berry Almond Bar, which is deliciously sweet but also nutritious, as it contains only natural sugars. Learning to fill your day with healthy choices that yet excite you is a key to metabolic health and fitness (while being sane).